TheHatBoy
biography
Hey humans from earth, this is The Hat Boy I just launched this project that combines a lot of styles, from experimental rock to jazz and more..
To say the least Iím part of a Band but I wanted to release this as an experiment and see what reaction my music will create..
This is my first solo Album (Awareness) it will be release by singles so please calm down and enjoy the ride!
Please donít be afraid to comment! Stay tuned for more!
Here are the links:
https://www.facebook.com/ThyHatBoy/
https://www.youtube.com/watch?v=DLRhoyfXVb0
https://soundcloud.com/thehatboymusic
0

February 21st, 2018 + 11:02 AM
·

TheHatBoy
My second release as The Hat Boy, please (Like and follow) to keep on rocking...
The Hat Boy is now on Spotify Facebook, Soundcloud, iTunes and more..
Subscribe here :
Facebook -
https://www.facebook.com/ThyHatBoy/
Soundcloud -
https://soundcloud.com/thehatboymusic
Directed and produced by Leonardo Valiando
Mastered by JR Mastering
Art Work by Manuel Gil
Lyrics:
Show me the honey baby,
Or Iíll cum deep inside
Always looking for ways to find,
The truth that lies behind
Golden wisdom of knowledge,
Those who stare at time
Exchanging our values for power,
Pretty smiles for cars
The flesh is buyed with money
And feelings are stepped aside
Sorry, thatís the way we live
And I'm not going to lie
Thereís darkness in between us,
And poisonous butterflies
Fallen angels flying
Into spirals of dead wide eyes
Sharp needles of self destruction
Swallowing all our pride
Flower with fancy colours
Just ruling our minds
0

February 14th, 2018 + 1:02 PM
·

TheHatBoy
2

February 14th, 2018 + 10:02 AM
·

TheHatBoy
Alias:
TheHatBoy
Status: Offline
Threads:
3
Posts:
8
Songs:
2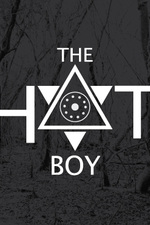 Joined: February 14th, 2018
Last login: March 02nd, 2018